It's All About Maximizing Profit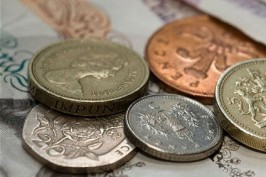 When landlords make the step over to development quite often they are stepping into a territory that is a far cry from the relatively safe property circuit they belong to.
Recently during a conversation with a landlord (who also happens to be a close friend), I discovered he was now looking for something bigger to sink his teeth into, something that would challenge him. He begun to inform me about a great opportunity he had spotted to purchase a rundown 4 bedroom semi detached property, his plan was then to turn this into rooms for sharers with communal kitchen and bathroom areas. Upon hearing this I had to step in, I advised him quite strongly this would not be the best way to go about this and suggested rather he turn the property into five functional studios, his expression was blank, until I told him my reasoning.
1. Knowing the market
Firstly, the market will be substantially larger for studios, generally with rooms with shared commodities the general tenant will consist of students and those scraping to get by, on the contrary with studios you will open up to those who cannot perhaps afford a one bed but still like the idea of having their own kitchen and bathroom units, not to mention the professional who works in the city and would like a home from home.
2. Financial outgoings
Secondly, there's the maintenance. Due to the nature of tenant you will encounter with rooms, naturally the wear and tear of the building and its contents will be significantly greater than that of a studio set up.
3. It's all about the money
Lastly it comes down to figures. Sure, initially you will need more capital in order to install kitchen units and shower rooms, however, studios will often generate up to a third more income and so that alone will far out way any initial increase in outgoings.
There are some important features to mention though in order to make such units fly off the listing page. Ensure there is central heating as opposed to electric and include this within the rent along with the water utility bill. It isnÔÇÖt always possible to have them in each room but always be sure to make washing machines available, no tenant wants to make the daily walk to the launderette after work. And finally keep things neutral and simple, fancy gimmicks may look great on viewings but six months down the line can often become a liability especially if youÔÇÖre managing the properties yourself.
Time will tell whether or not my friend will stick to the advice I gave him, however, I dare say he has a great chance of success if he does, after all, itÔÇÖs all about the numbers.
The important message here is that you should know your local market, and you need to be aware of what will maximize your profits. Make the wrong decisions at the early stages, and you can stand to lose out.
Find your local landlord service
Select a category below to find your required landlord service- it's just one click away.