5 Tips For Landlords Using A Tenancy Agreement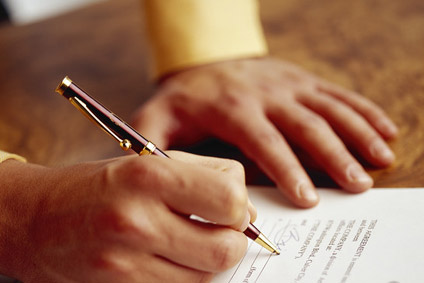 1) Use a written Tenancy Agreement Contract
Tenancy Agreements don't actually have to be in a written contract, they can be formed under a verbal agreement. However, it's strongly advised to avoid the latter because it's quite common for people to genuinely have different recollections about matters discussed and agreed. However, if things are set out clearly in the form of a legal agreement which both parties sign, then there can be no argument. Having the terms and conditions written down is imperative so all parties are clear on what was agreed and nothing gets forgotten.
2) Make Sure Tenancy Agreement is Up to Date
Many Tenancy Agreements available, specifically online, aren't completely up to date. For example, in 2007 the Tenancy Deposit Scheme was introduced; up to date agreements should include a clause regarding the scheme.
If you notice a Tenancy Agreement that was signed after 2007 and doesn't have a specific clause related to the deposit scheme, it's most likely not up to date. Subsequently, it's important to source your tenancy agreement from a reputable outlet.
3) Read and understand all terms and conditions in the contract
Before deciding to use a Tenancy Agreement make you sure you read the contract thorough and understand the terms and conditions. If there's something you don't understand, it's best to seek legal advice. A good place to start is your local Citizen's Advice.
4) Use a Tenancy Agreement with a Guarantor section
A Guarantor is someone who agrees to vouche for a Tenant's ability to pay rent, as well as any damage that the Tenant may cause.
Using a Guarantor is generally advised so landlords have that extra bit of protection. A lot of Tenancy Agreements come with a section for the Guarantor to complete, which will bind them into a legal contract.
It's also common for Guarantor's to come as an entirely separate contract. Either way is perfectly valid; it's advised to ensure your Tenancy Agreement comes complete with a Guarantor contract.
5) Do not hand over keys until Tenancy Agreement is completed and signed
It's important not to hand over the keys to your property until you hold a tenancy agreement (which has been signed by the tenants), a deposit and the first month's rent is paid.
Once a tenant is in occupation the tenants may refuse to vacate (and are quite within their rights to refuse) to do so.
Find your local landlord service
Select a category to find your required landlord service- it's just one click away.