7 Better Ways To Be A Better Landlord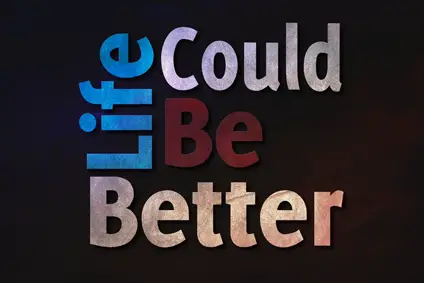 1. Communicate with your tenants
Communication is key, and it's vital to maintain a regular communication channel with your tenants. I'm not talking about calling up for a quick chat. I'm talking about keeping them in the loop. Here are some ways to keep in touch:
Rent Receipts – When you have checked that the rent has been paid, make sure to send a receipt. This could be an email or a letter
Visits to the property – If you need to visit the property, make sure you give as much notice as possible and decide on a time which is convenient for your tenants.
Maintenance & Repairs – If you need to perform maintenance or repairs, make sure you send a letter well in advance and decide on a convenient time.
2. Leave your tenants alone
You may think that this contradicts with the last point, but let me explain.
Tenants have a legal right to live in quiet enjoyment so popping round to check on them every 5 minutes is going against their statutory rights and could land you into legal trouble! If you have no reason to contact them, then don't. Leave them alone to live their lives.
3. Respond to queries quickly
Don't you hate it when you call a utility company and you're in a queue for 40 minutes before you get to talk to anybody? This goes the same for tenants. If they contact you and require a response, then do so quickly. Even if it's a, "I'll look into this and get back to you" courtesy call.
By responding to queries quickly, your tenants will trust you to sort out any problems they may be having. By not responding, your tenants may not report issues which may become costly later on. Which leads us on to our next point…
4. Be an approachable landlord
Simply being nice and approachable will instantly make you a better landlord. By being open to what your tenant has to say will make them more likely to speak to you when an issue arises.
Say for example your tenants want a pet but the tenancy agreement states "No pets allowed". If you are approachable your tenants are more likely to get in touch to negotiate a way that they can have a pet. If they feel that they are unable to contact you then they might go ahead and get one anyway without speaking to you.
Read the letters. Answer the phone calls. Reply to the emails. Respond to the text messages. 
5. Be a fully legal landlord
If you follow your obligations as a landlord then you should experience minimal disruptions during a tenancy. 
Make sure you are fully aware or your legal obligations and follow them carefully. Did you know that there are hefty fines for not following proper procedures such as gas safety checks, deposit protection and declaring your rental income? 
Here is a great article for knowing your legal obligations: Landlord Obligations
6. Perform regular inspections
Performing regular inspections on your property is vital in picking up problems at the early stages before they spiral out of control. This also lets the tenants know that you're serious professional and genuinely want to ensure that everything is OK.
Make sure you give plenty of notice and agree on a time convenient for your tenants to perform the inspection.
When performing the inspection, take plenty of notes and ask the tenants to sign the document so that you're both happy with the findings. You could even suggest any improvements that could be made to the property such as decorating or energy improvements (this will win you some brownie points).
7. Keep contracts and documentation up to date
The majority of tenancies should have the following documentation associated with them:
Assured Shorthold Tenancy Agreement
Tenancy Application Form
Guarantor Form
Inventory
It's essential that these are kept up to date to maintain a smooth tenancy. The last thing you want is to attempt to contact the guarantor and they have moved or your AST has out of date clauses on! Ensure these documents are current and you can feel comfort knowing that you're a better landlord.
Find your local landlord service
Select a category to find your required landlord service- it's just one click away.