Renting and Pest Control: What You Should Know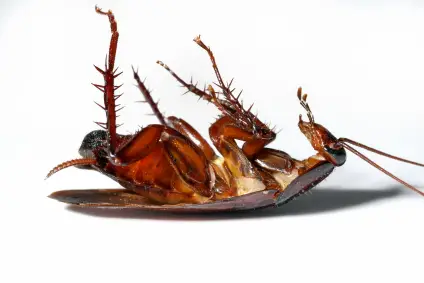 While many tenants believe it is the landlord's responsibility to keep pests out of their living quarters, it should actually be a joint effort between the two of them.
It is a great idea to work out a strategy before the tenant even moves in, such as how much of the property upkeep and pest management the landlord is responsible and what the tenant needs to do. It is also helpful to determine ahead of time how often a pest inspection will be performed.
Here are some tips to help the two parties work together to maximize a pest management program:
Preventative Maintenance is Key
A lot of the burden of maintenance falls on the landlord since the property belongs to him. Many insects and other pests enter through very small holes in the foundation and around windows. These areas should be inspected regularly and any cracks promptly sealed. Shrubbery near the house and even tree branches can be inviting for pests, so these should be carefully trimmed. Any rotting wood and loose mortar should be repaired or replaced immediately.
Even though the landlord is usually responsible for most pest prevention, the tenant can perform their fair share of pest maintenance. Garbage containers outside and inside the home should be carefully sealed and the garbage disposed of regularly. All areas of the home, particularly those around food, should be kept clean. Garbage disposals are often overlooked in the cleaning process. Pests like ants and rodents are attracted to food. If they are spotted, this may be the problem. Experts also recommend that firewood not be stored within 20 feet of the house, and that it should be kept at least five inches off the ground.
Recognise Problems
Moisture is a big attraction for pests. Earwigs, gnats, and cockroaches are especially fond of moist areas.
There are many factors that could cause this, including warm temperatures or standing water. If you're having difficulty getting rid of pests, you may want to call a pest inspection expert. However, you should leave this decision up to the landlord. It's important to note that tenants should inform their landlord once an infestation has been spotted, or if there are any issues such as leaks or poor ventilation which can become a breeding ground for insects.
Know When to Get Help
If both parties are working well together to prevent and deal with problems early on, pest control can be a simple matter. If a pest management professional is needed, the landlord must be willing to hire a quality company. The tenant must also be willing to participate in whatever pest control methods are used.
It is generally a good plan to have a professional pest inspection done quarterly or twice a year. This ensures that any issues are spotted promptly, helping you to avoid using more extreme measures.
Find your local landlord service
Select a category to find your required landlord service- it's just one click away.