Furnishing Advice for Landlords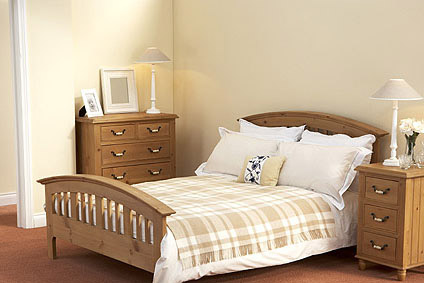 Just because you won't be living in the property yourself, it's no excuse to cut corners when it comes to furnishing it. The thing is it's so easy to start heading down that route. Good quality furniture is expensive and an all out purchase is going to hit your wallet hard, and if you're going for a fully furnished property, it can easily wipe you out. Problem number two; we're guessing you're a businessperson first and foremost and interior decorator sits well down on your list of skills. Are you up to the task of creating a modern, stylish and comfortable interior on a budget? Do you have the time? Do you have the inclination?
What Are Your Furnishing Options?
First things first, you need to work out how you're going to furnish your property. Will it be fully furnished, part furnished or non-furnished? Non-furnished properties are quite obviously going to be the simplest and cheapest choice. The problem with a non-furnished property is that you might find it difficult to find tenants willing to move in. Most tenants will have at most a few odds and ends, a wardrobe, a dresser maybe, but moving into your property is going to require them to take on the costs of furnishing. You can also expect a non-furnished property to cut the rent you receive each month considerably.
A part furnished property is far more attractive to potential tenants, providing them with the essentials like white goods, perhaps a simple dining set or sofas, and allowing them to personalise the space with their own furniture. This is still at a cost to them though, and may put off some first time renters and young professionals that haven't yet accrued many furnishings. Of course, you can expect to charge more rent with the additional furnishings and fixtures.
Fully furnished properties will get you the most rent per month, and are ideal for students, first time renters and short term leases. As mentioned before, an all out purchase of furnishings for the whole house is going to put a lot of pressure on the bank balance.
Is There a Solution?
Yes! Luckily, there's a flexible solution out there that will offer both the landlord and the tenant the ability to react to any and all requirements. Does your tenant require a furnished property? Within 48 hours of your rental agreement you can expect the delivery and installation of your rental furniture, all in one delivery, all from one source. No need to wait around for different deliveries at different times, different days, different delivery charges.
During the current rental phase you may have a tenant that requires a fully furnished property, but perhaps your next tenant won't. If you've laid out a lot of cash to furnish that property, you're going to end up paying another sum of money to put that furniture into storage until you get another tenant who requires a fully furnished property. With furniture rental, you can just end your current contract and send back that furniture, ending your financial commitment.
Furniture rental provides modern, high quality furnishings without that big initial outlay. The range of options is exhaustive, with everything from white goods to electricals, sofas to beds, wardrobes to cutlery to linen and light fittings. Rental contracts can be tailored to the property itself, and many high quality rental companies have their own in-house design teams that not only choose the furnishings and design their furniture sets, but they can also help make the most out of even the most awkward or oddly shaped rooms in your property.
We know that furnishing a property isn't easy, and it's even harder if you take on the burden yourself. Good news for you though; there's plenty of companies out there that will help you immeasurably.
Find your local landlord service
Select a category to find your required landlord service- it's just one click away.