Why choose high street letting agents over online portals?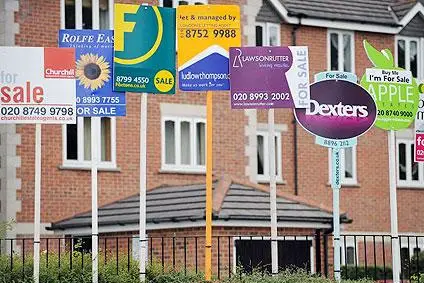 Many landlords are now choosing a DIY approach to property management via the internet- they're using what is effectively an "online letting agent" service- and they're quickly becoming popular and growing in numbers as this list of online letting agents shows.
But does that mean the traditional approach of employing a local letting agent is dying? Not at all, because they're able to offer the following benefits…
Managing Exposure
The first step to letting your property is to market it. While this can be done online, it's a time-consuming process that requires experience and expertise to be done effectively.
High street agents will use a variety of methods to advertise properties. In addition to online advertising they will use the local press and property magazines to connect with tenants. They also provide high quality, eye-catching boards to draw attention at street level.
Personalised Service
While renters will search online for a property, they are also highly likely to visit their local letting agent to either look in the window or discuss what they're looking for. The value of this personal interaction cannot be underestimated.
Save Time
Once your property has been properly marketed and attracted interest, next you have to organise viewings and begin negotiations. This is another area where a letting agent can make your life easier.
Experienced agents will not only screen applicants to reduce time wasters, but will take those applicants to view the property for you.
Not only will this save you time, but it will avoid any scheduling conflicts between you and your potential tenant. If you cannot make a viewing at a time to suit them, they may go elsewhere.
Better Feedback
Viewers are also more likely to give honest feedback about a property to an agent than a landlord. This information can be invaluable, especially if your property has been on the market for a while.
Less Hassle
A good agent will also take the hassle out of negotiations by making sure your property is valued correctly, acting as a mediator between landlord and tenant and helping the applicant through the process to address any contractual issues.
Up-To-Date Advice
High street letting agents will be able to give you advice on local market conditions and be able to offer advice if you're thinking of making further buy-to-let investments, as they hear first-hand what tenants are looking for.
Local Knowledge
It is possible that the property you're renting is not in the area you live in, but even if it is, the local knowledge possessed by letting agents is unrivalled and inestimable. They know everything from which schools parents want their children to go to, to transport links and commuter routes.
Peace of Mind
When working with high street letting agents you also have the peace of mind that you're dealing with a qualified professional. To become a new member of the National Federation of Property Professionals you need a minimum qualification and are required to stick to a strict code of conduct and hold proof of insurance. You can verify if your local agent is an ARLA member by visiting www.arla.co.uk.
While there are benefits to online property management and a more traditional approach, you're likely to find that high street letting agents marry both methods to compete in the modern market and give you the best service possible.
Find your local landlord service
Select a category to find your required landlord service- it's just one click away.