How To Be A Successful First Time Landlord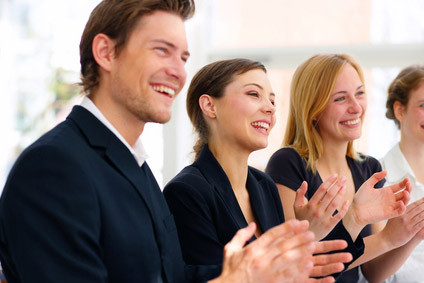 If you're looking to take advantage of the booming rental market at the moment and become a first time Landlord you might be a bit apprehensive about having the right things covered in order to be able to rent your property to a tenant.
Here's a quick guide to help you get up to speed.
Protect your Tenants Deposit
It's no longer enough to take a deposit from a tenant and not give them any assurance that their deposit is safe. Within 14 days of receiving your tenants deposit you need to show them that it has been protected in a tenancy deposit protection scheme.
These schemes guarantee that tenants will get their deposits back at the end of the tenancy agreement providing that they actually do meet the terms of their agreement.
Get The Right Insurance
Its vitally important that you buy the right landlord insurance cover for your property. As with all insurance you need to be covered for any possible eventuality and Landlord Insurance will give you the cover you need, should anything happen.
Comply With Safety Regulations
Making sure your property is fit for tenants is a must. All your furnishings need to comply with fire and safety standards. Your gas fittings need to be certified as being an acceptable standard with an annual gas safety check. Your electrical installations also need to be safety checked to make sure they are fit for your rental property.
Know Your Rights
Make sure that you understand your tenancy agreement and know your rights as a Landlord as well as understanding the legal rights of tenants.
Develop a good understanding of how tenancy agreements work and understand what you and your tenants are signing up for. If there is any kind of dispute further down the line at least you will know your rights as well as the rights of your tenants and you will be completely aware of what's in your agreement.
You Can Always Use An Agent
If you want to avoid finding tenants yourself or managing your property you can always employ an agent to take care of that for you. For a fee an agent will look after some of the more time consuming aspects of being a Landlord, but it will come at a cost.
How Energy Efficient Is Your Property
It's now a legal requirement to provide an Energy Performance Certificate for tenants so they can compare the energy efficiency of your home compared with other properties.
There are plenty of things to think about when you become a Landlord. If you have a clear understanding of what you need to provide in terms of legal requirements and insurance cover to protect yourself you will go into your new venture well prepared.
Find your local landlord service
Select a category to find your required landlord service- it's just one click away.