Landlord Insurance: A Beginners Guide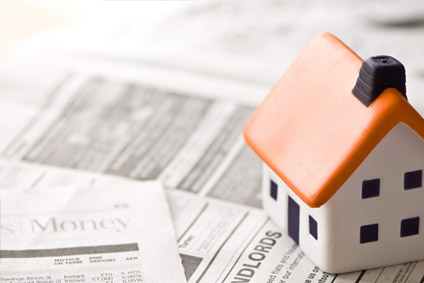 You have just met your prospective new tenants for the first time. The viewing went well, the family of four are happy to pay the deposit and rent amounts and are ready to move in within the next two weeks. As you sit and admire your new investment, haven't you forgotten one thing? Landlord Insurance
You may think that the buildings and contents insurance you had when you lived in the property will cover you, unfortunately this is not true. The minute you decided to let your property out, was the minute you became a landlord, and your standard home insurance policies become invalid once you earn an income from your property. Therefore having the correct insurance is now vital to living a stress free life.
This guide will show you all the key elements of what you need to consider when taking out a policy, different circumstances will require different coverage, but it is always important to do your own research.
First of all, let's look at what the insurance companies will be looking at to determine the cost of your policy.
The type of tenants living in the property
How old the property is
The type of property
The location of the property
How many claims have been made in the past
The cost of the building to be rebuilt in the event of total loss
All insurers will asses you differently, but in general they will take into account these factors listed above.
Ok, so what should I include in my policy?
It is always better to be pro-active, rather than re-active. So getting the right levels of cover in place now, mean that you won't have to worry when something goes wrong.
Buildings and Contents Insurance – Buildings Insurance will require you to estimate the cost of rebuilding your home should you encounter a total loss, fire or flooding for example. If you are renting out a furnished or part-furnished property, Contents Insurance will cover you against theft or damage to your furniture, beds and white goods.
Rent Guarantee – As well as being an investment, your property is now providing you with an income. Whatever the reason, whether it is an unruly tenant refusing to pay or even when your property is empty between tenancies, Rent Guarantee cover will make sure you get paid your rental amount each month.
Legal Expenses – Unfortunately a relationship between a landlord and their tenants can break down and this has been well documented over the years. Having Legal Expenses cover will more than likely increase your annual premium, but this will cover the costs of having to take your tenant to court, should incidents such as tenant default, refusal to leave or debt recovery arise.
So there you have it, we have covered the core essentials of what you need to think about. Now go and do your research and always read the small print. Landlords insurance can prove extremely worthwhile not only due to the money it will save you, but also for the peace of mind it affords.
This article was provided by Money Super Market.
Find your local landlord service
Select a category to find your required landlord service- it's just one click away.